This Month at Crystal Pools
Check out what's happening at Crystal Pools this May!
Our Spring Flyer is Out Now!
Save big with our 2021 Spring flyer! There are sales on several items as well as coupons, all of which can be found in the flyer. To access the flyer, please click here!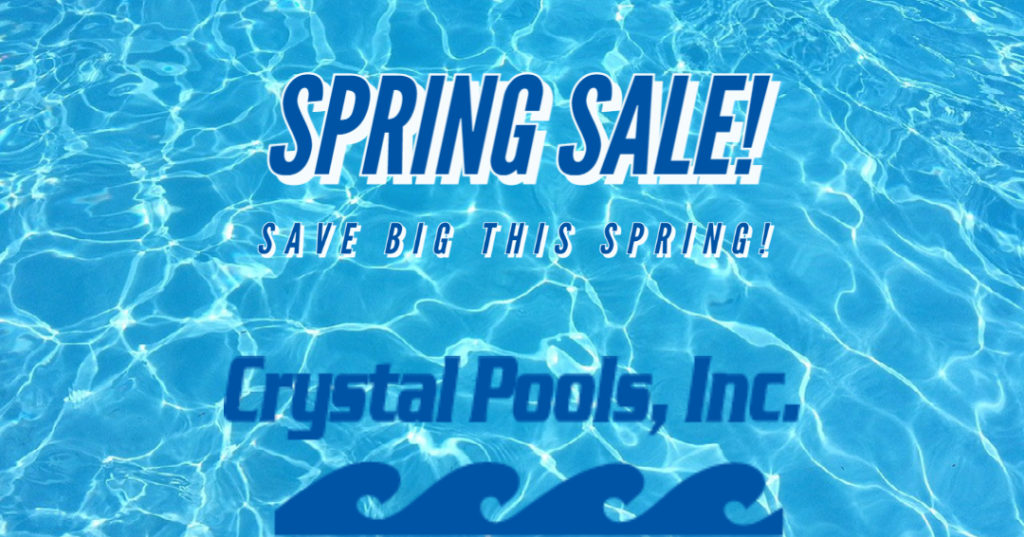 Crystal Pools is hiring!
Crystal Pools is looking to add to the CPI family! We are hiring front office/retail associates, inground pool installation crew members, warehouse personnel, spa service technicians, and spa delivery team members. All three of our locations have open positions. Ready to apply? Click here! For more information, feel free to contact any of our three locations! You can also apply through our Facebook page by clicking here!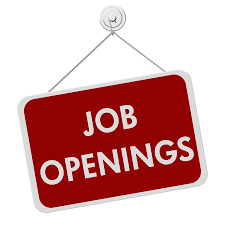 Chlorine Shortage
Over a year into the COVID-19 crisis, economic impacts continue for nearly all industries and businesses.  The swimming pool and spa industry is no different. Due to a number of issues; from the total destruction by fire of a major chemical manufacturing facility in Louisiana, the Texas and surrounding Gulf Coast freeze, bucket container shortages, cardboard box shortages, a nationwide trucking shortage, and continued COVID-19 related issues, there is a chlorine shortage that will effect trichlor chlorine tablets (used in your swimming pool chlorinator or floater) and dichlor granular (used for shocking in your spa). Calcium Hypochlorite (used for shocking your swimming pool) has not been effected as of yet. Quantities are limited and all sales are while supplies last.  We encourage all customers to purchase your season supply of these products this Spring, rather than waiting until Summer. The nationwide demand for these products is greater than the supply. Crystal Pools thanks you for your continued support during this difficult time.  If you have any questions, feel free to reach us in the store or by phone by using our contact information.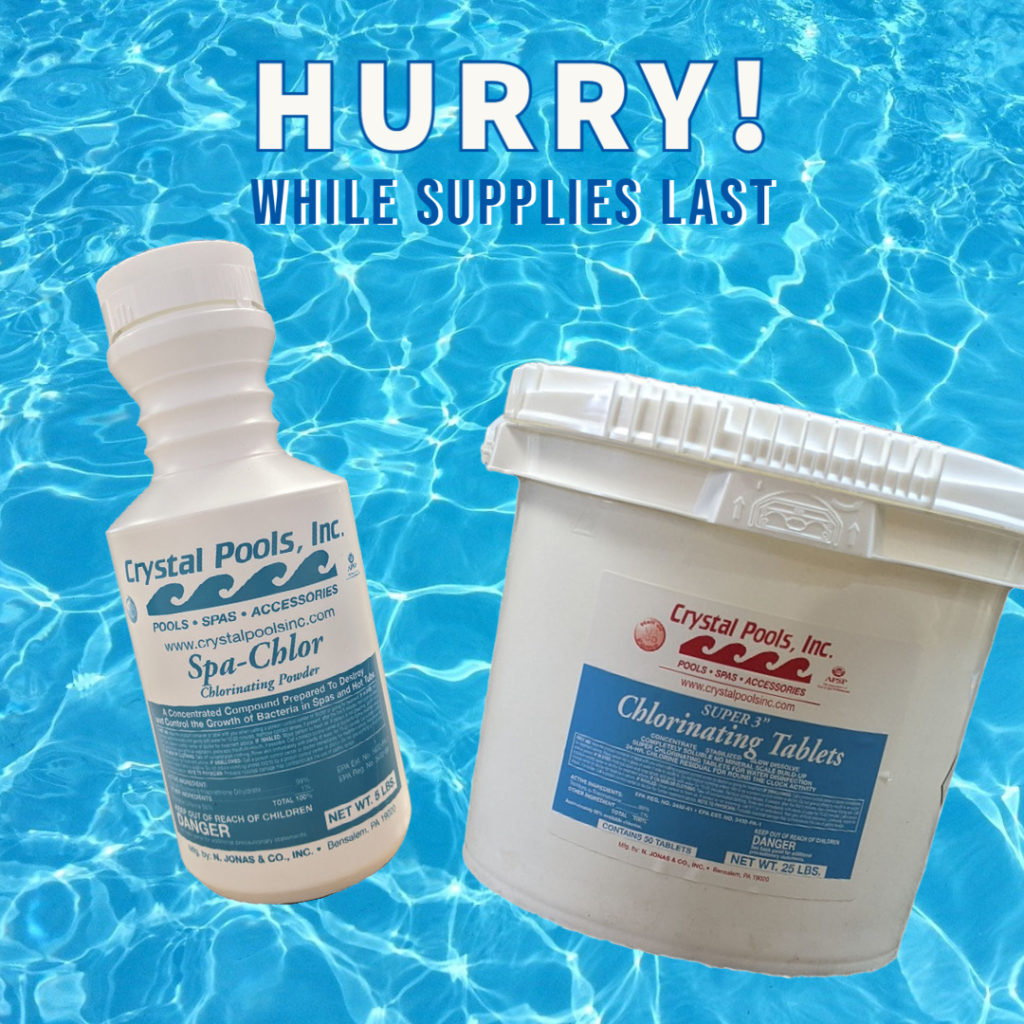 We've Got Spas!
Looking to get a spa? Well you're in luck! We currently have several hot tubs on order and for sale from both Jacuzzi and Hot Springs! Most importantly, both brands are proven leaders in the industry! For more information check out our hot tub page, request free hot tub brochures and catalogs, or contact any of our three locations today!

Sidewalk Sale!
Our sidewalk sale is now live! We have several pre-owned pumps and filters available for sale at our Elizabethtown store. Supplies are limited, so please call and check availability before stopping in!