Special Offers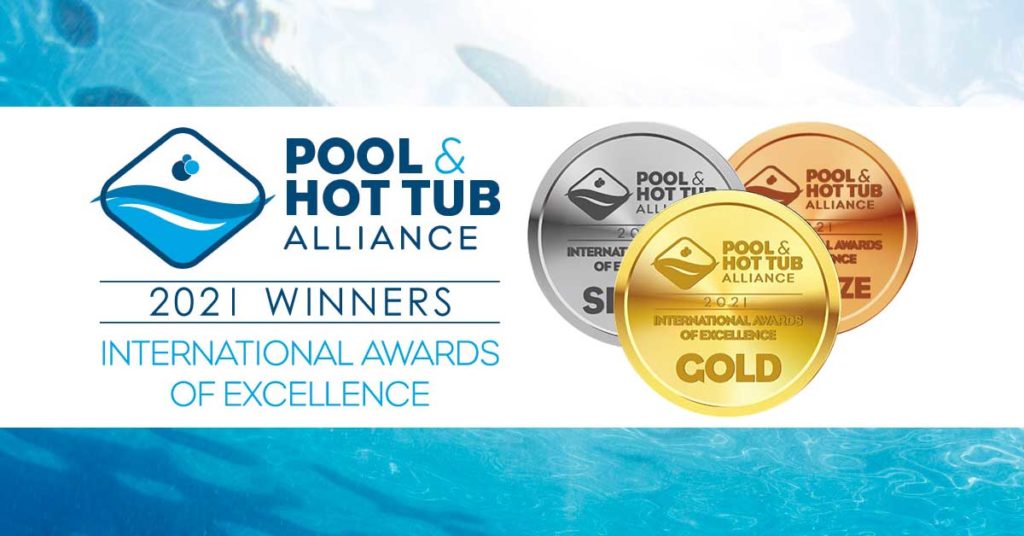 We are pleased to announce that the Pool and Hot Tub Alliance, Retail Council received a nomination from an industry vendor for Crystal Pools, Inc to be considered as the Top 2021 Retailer of the Year.  After the Retail Council reviewed the nominees, Crystal Pools, Inc. was named the Pool and Hot Tub Alliance 2021 Retailer of the Year!!  We accepted the award at the International Pool and Spa Expo Awards of Excellence in Dallas, Texas, Monday November 15, 2021.
Crystal Pools was nominated by Chris Golden from Taylor Technologies.  Nominees must meet the following criteria:
The nominee is committed to being a positive role model for the profession and peers.
The nominee must have a proven track record of  meeting or exceeding industry standards in retail service.
Nominee has been involved with, managed or owned an industry retail business for at least three years.
Nominee actively participates with PHTA at a local or national level.
Nominee is a current employee of a PHTA member company in good standing.
The Council selected/recognized us as "A COMPANY WHO HAS ADVANCED THE RETAIL PROFESSION THROUGH OUTSTANDING ACHIEVEMENTS AND DEDICATION TO THE INDUSTRY.  OUR COMMITMENT TO NOT ONLY OFFERING QUALITY PRODUCTS, BUT ALSO TRAINING OUR TEAM TO PROVIDE THE BEST SERVICE POSSIBLE TO OUR CUSTOMERS RANG THROUGH LOUD AND CLEAR IN OUR NOMINATION LETTER."
We could not of received this prestigious award without the hard work and dedication of our entire team.