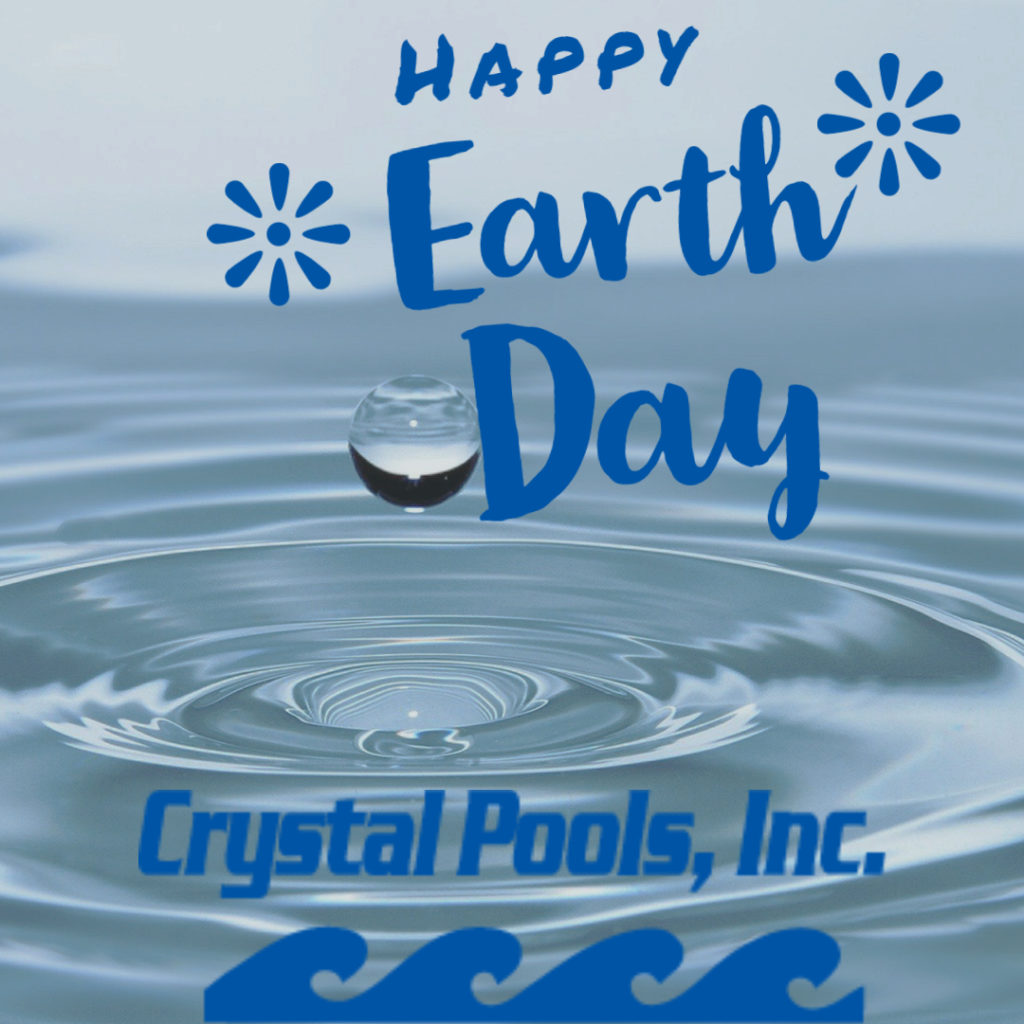 "Going Green" has become more important than ever and there is always room to improve our eco-friendly practices. One area where we might not often think about of environmental impact is when it comes to our pools. However, there are always things we can do to maintain a more environmentally friendly pools. Read below for ways you can go green with your pool!
Robotic cleaners are considered to be green for a few reasons. One, an automatic cleaner typically reduces the amount of chemicals your pools needs to be clean. Two, they will reduce the amount of times you need to clean and change your pool filters, especially if you have a cartridge filter. Finally, a robotic pool cleaner typically costs less than 5 cents an hour to use. Interested? Stop in at Crystal Pools today!
Regardless of if you have a DE, cartridge, or sand filter, cleaning your filter often will reduce your environmental impact. Why? A dirty filter causes your pump to work harder than it would normally, meaning you are using more energy!
Run Your Filter Less Often
Did you know your pool doesn't need to run all day? In fact, energy.gov recommends only running your pump and filter for 6 hours a day, assuming your filter is properly sized to your filter. Not only will running your filter less often help the environment, but it will save you money as well! Using a pool timer makes this an even easier change to make. Stop in at Crystal Pools today to pick up a timer!
Everybody wants a warm pool. While electric, natural gas, and propane heaters might be simpler and heat the pool quicker, a solar cover is an environmentally friendly option as well. Not to mention it is much more inexpensive than a traditional heater. Stop in at Crystal Pools today to pick up a solar cover or try our other product, liquid solar cover!
Install a UV Light System
A UV system in a more natural way to sanitize your water. While a UV system will not fully replace your need for chlorine, it will mean using less of it. Less chlorine means less chemicals in your pools and energy and resources saved in the production of chlorine. Call us today to inquire about purchasing a UV system for your pool!
Go Green For Your Pool Parties!
Have fun with your pool by inviting over your friends and families! However, don't forget to use green practices when throwing your parties. From using reusable décor and plates to serving environmentally friendly food, there are plenty of green options for your next pool party!
We hope this article helps and inspires you to go green with your pool! For any questions or comments, feel free to contact any of our locations!