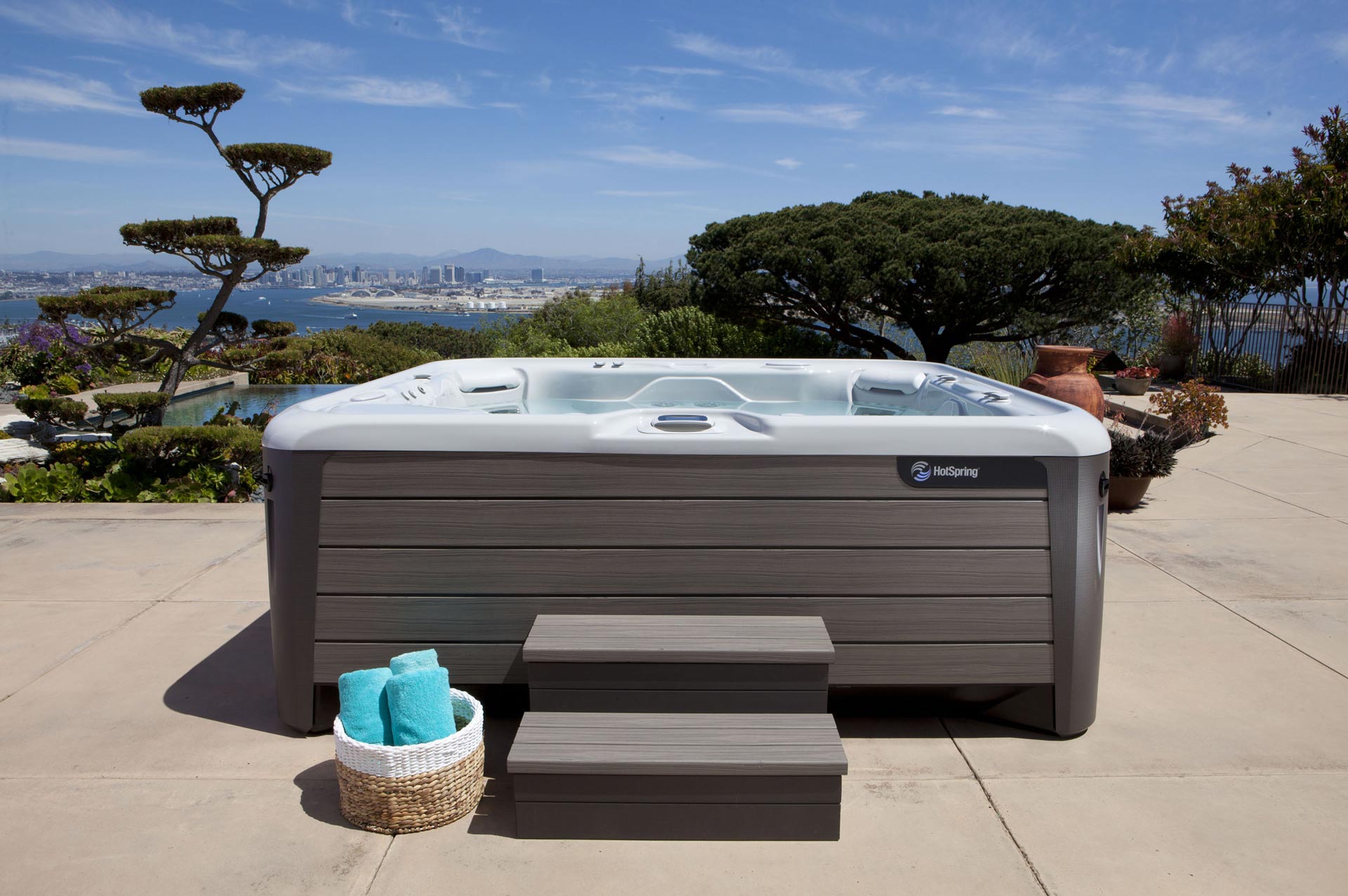 If you're just beginning to shop for hot tubs, one of the first things to do is familiarize yourself with the most trusted brands. At Crystal Pools, we sell ONLY high-quality, well-made hot tubs from the most reputable brands in the industry, including Hot Spring, Freeflow, Hot Spot and Endless Pools.
Many of our customers are surprised to learn that these top brands are all produced by the same company: Watkins Wellness. 
Watkins Wellness is the world's largest manufacturer of hot tubs, and we're fortunate here at Crystal Pools to maintain a very strong, 30-year relationship with the company. This is a key differentiator between Crystal Pools and other local hot tub sellers, because it allows us to provide our customers with the best pricing, quality and service.
Here's how …
40+ years of quality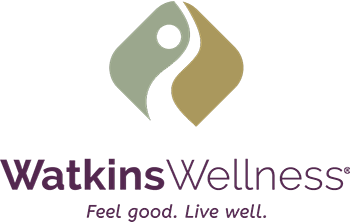 Watkins Wellness is one of the oldest and most trusted hot tub manufacturers in the industry. Introducing the first Hot Spring Spas portable spa in 1977, the Watkins family quickly gained recognition for the quality of its hot tubs, as well as industry-first innovations, including full insulation, underwater lighting, and top-loading filters.
Over the next four decades, Watkins continued to enhance and expand its product lines, eventually acquiring other top brands, which enabled the company to offer an extensive range of hot tubs for every lifestyle and budget.
Fun fact

: Watkins is also part of the MASCO family of home products. You may know MASCO for its brands like Delta® faucets, Behr® paint, and KraftMaid® cabinets – all hallmarks of quality, just like Watkins hot tub brands.
Dependable, long-lasting hot tubs
To date, Watkins Wellness has built more than one million hot tubs. The company's experience in the industry is truly unsurpassed – and it shows in the quality of their products!
Each new product innovation and improvement translates into a superior hot tub that you and your family can depend on for years to come.
For every lifestyle and budget
Let's look at some of the styles offered by each of the Watkins brands and what makes them unique.
Hot Spring: Hot Spring is known for its luxury spas, offering some of the newest water-care innovations combined with maximum energy savings. Hot Spring has two main product lines, each with multiple sizes, jet options and styles to choose from:
Highlife

: The pinnacle of design, luxury and engineering for the ultimate spa experience. 9 luxury styles available in sizes from 3 to 7 seats.

Limelight

: Fresh, elegant styling and exceptional performance. 5 beautiful styles available in sizes from 4 to 7 seats. 
Hot Spot: Hot Spot gives you the right blend of quality, performance and value, providing a relaxing retreat at affordable prices for every family.
6 styles to choose from, each offering quality craftsmanship, energy efficiency and easy water care. Available in sizes from 2 to 7 seats. 
Freeflow: Freeflow Spas offer a range of "entry-level" hot tubs, built with the same focus on quality and dependability that you expect from every other Watkins brand.
7 styles to choose from, available in sizes from 2 to 7 seats. Freeflow Spas are rotationally molded – a process that uses less material and labor than traditional acrylic hot tubs, resulting in a lower entry price for customers.
Endless Pools: Less hot tub, more swimming pool – these innovative fitness systems feature a compact design with a powerful water current that allows you to swim in place.
Watkins values
What we love about partnering with Watkins is that they stand behind every hot tub they offer. Additionally, their company values are closely aligned with our own at Crystal Pools, since we too began as a small family business.
Watkins Wellness is focused on building lasting relationships with its customers and spa dealers, providing transparency and remaining ethical in its growth. These priorities absolutely benefit our customers, giving them peace of mind that they're buying a hot tub from a brand they can trust.
A unique relationship (that also saves our customers money)
"We've been with Watkins for over 30 years," says John Rozanski, a member of the Crystal Pools family ownership team. "And our partnership is stronger than ever."
Our shared company values and customer-first focus help to explain why "It's been such a great partnership over the years," according to Rozanski. But this partnership benefits our customers in other ways, too.
As one of the region's oldest and most trusted providers of hot tubs and spas, Crystal Pools is able to secure high-volume incentives from Watkins. We pass that savings on to our customers by offering the most competitive prices in Central PA. 
So no matter which hot tub you ultimately purchase from Crystal Pools, you can rest easy knowing you're getting dependable quality at the best price. 
Learn moreStop by any Crystal Pools location to get an up-close look at more than 30 hot tubs from Watkins brands and other manufacturers. Visit our showrooms in Hershey / Elizabethtown, Lancaster, or Mechanicsburg, request a free catalog or contact us for more information.