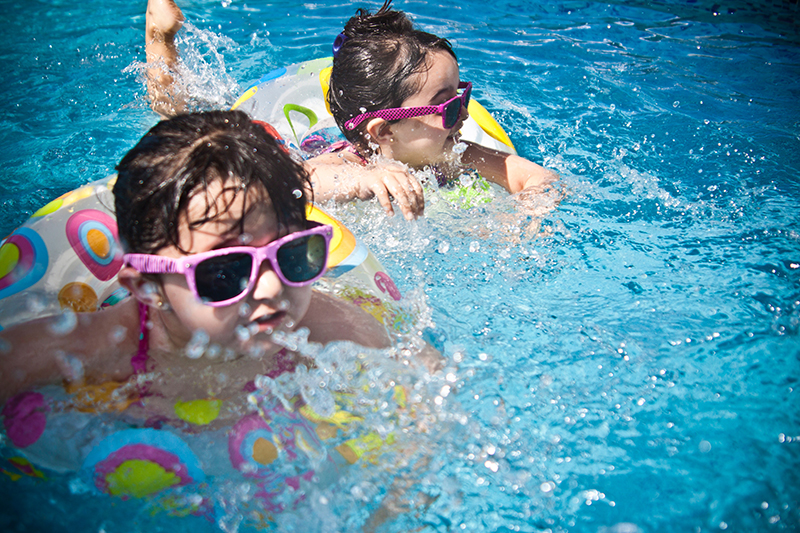 Summer is going fast. But just because the kids are going back to school doesn't mean that "fun in the sun" has to end …
If you act soon, there's still time to install a beautiful in-ground swimming pool in your backyard!
Our entire team of professionals will work with you to meet your deadline—before the end of the 2018 swim season. The clock is ticking, so you have to act fast. But we'll help you through every step of the process, including:
Selecting the right pool for your backyard
Surveying your property
Getting permits from your local municipality
Complete, professional installation – before temperatures begin to drop!
But that's not the only reason to act now …
Special savings going on now!
Right now, we are offering a wide range of discounts during our In-Ground Pool Sale! Here are just a few of the great deals we're offering:
1) Up to $3,400 OFF in-ground pool packages
Yes, really!
You can slash thousands off the cost of your in-ground pool when you purchase during our sale. Why wait until next year when prices go back up? Call us today to take advantage of this limited-time savings.
2) Up to 50% OFF optional accessories
That's right. Many of our most popular pool accessories are up to HALF OFF during our In-Ground Pool Sale.
3) FREE solar blanket (up to $565 value)
Why pay when you don't have to?
Right now, with purchases of select in-ground pool packages, we're throwing in a free solar blanket to help you keep your pool water warm (AND save you money on energy).
4) FREE 2018 Pool Winterization (up to $325 value)
Let us winterize your pool, so you don't have to!
Our pool service technicians will properly treat your pool and close it at the end of the season, so that it's ready for swimming even sooner next year.
Backyard fun…even after school starts again
The start of the school year doesn't have to mean the end of fun for you and your kids. Take advantage of our In-Ground Pool Sale, and we'll get your pool installed before the end of the swim season.
Contact any Crystal Pools location for more details, and let's get started on your dream pool!